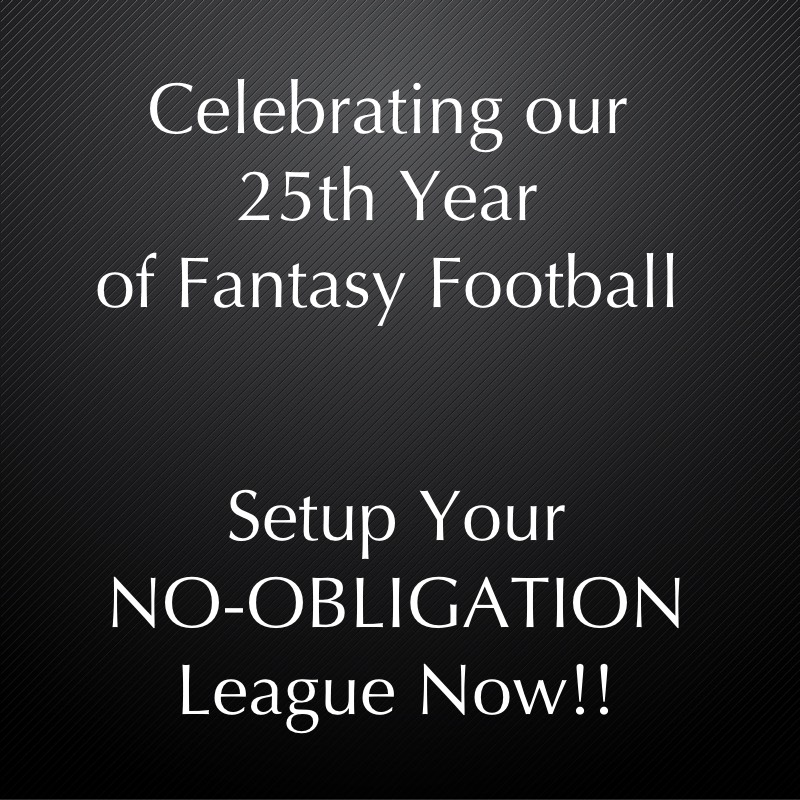 We have a new app coming in early July. We also have a new interface that is much more responsive than other sites. We added a few more layout options. Instagram injection, Twitter injection, and more coming. And, oh yeah, text notifications!
NO ADS:Privacy
All the big major media companies splash advertisements all over your league site. They REQUIRE that all your league members register on their site so they can spam all of you later. At FanStar we take a different approach. We charge you a very moderate fee, but you get the privacy you want and a clean, league interface with just the information you want. We don't even put our own name/logo on the site. We stand by the mantra: Your league, your way!
Compare?
We invite you to compare our services with other competitors. FanStar has survived these 25 years for a reason. We provide a league service that is truly customizable in not only scoring but also what information you want your team owners to have. Our tech support is second to none. We know there are services that are provide for FREE, but beware, you get what you pay for.
Draft Screen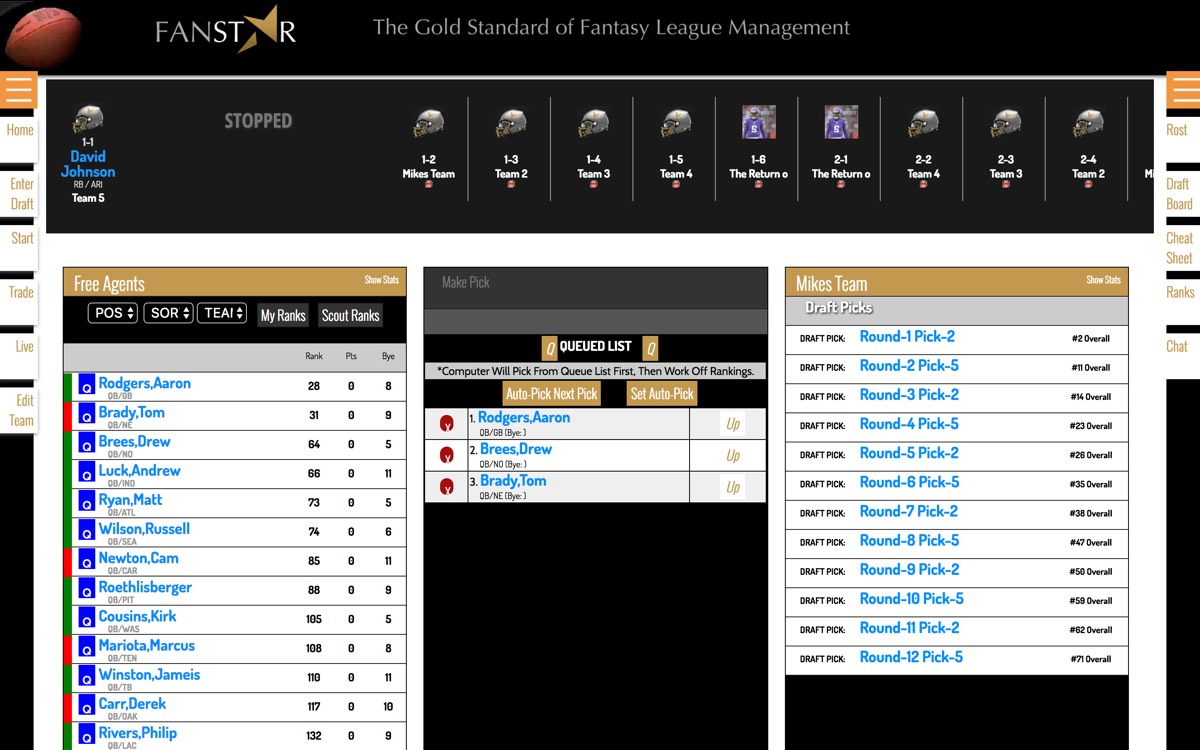 Team Page Screen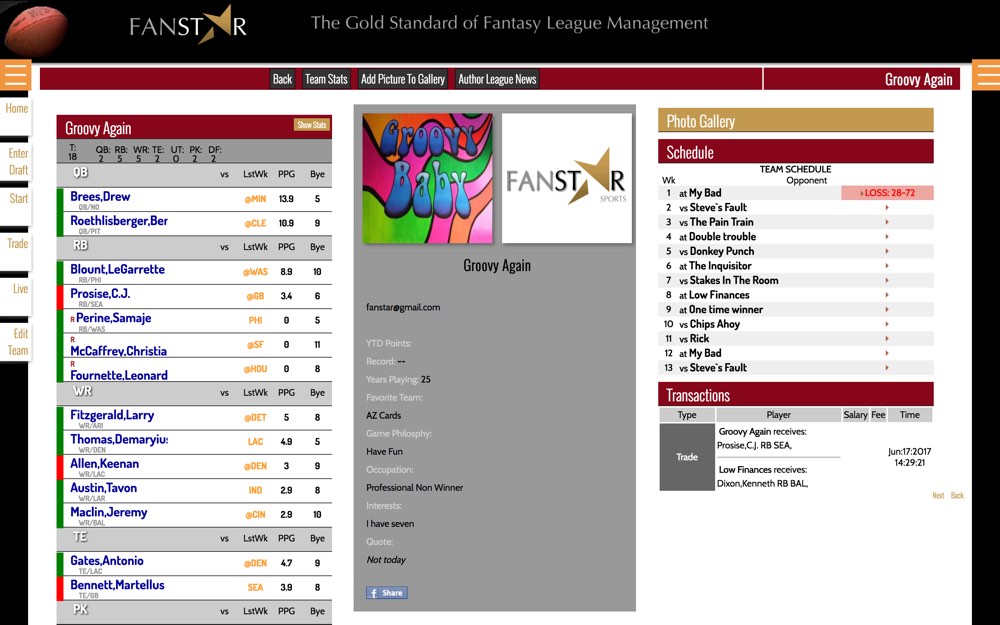 Team Profiles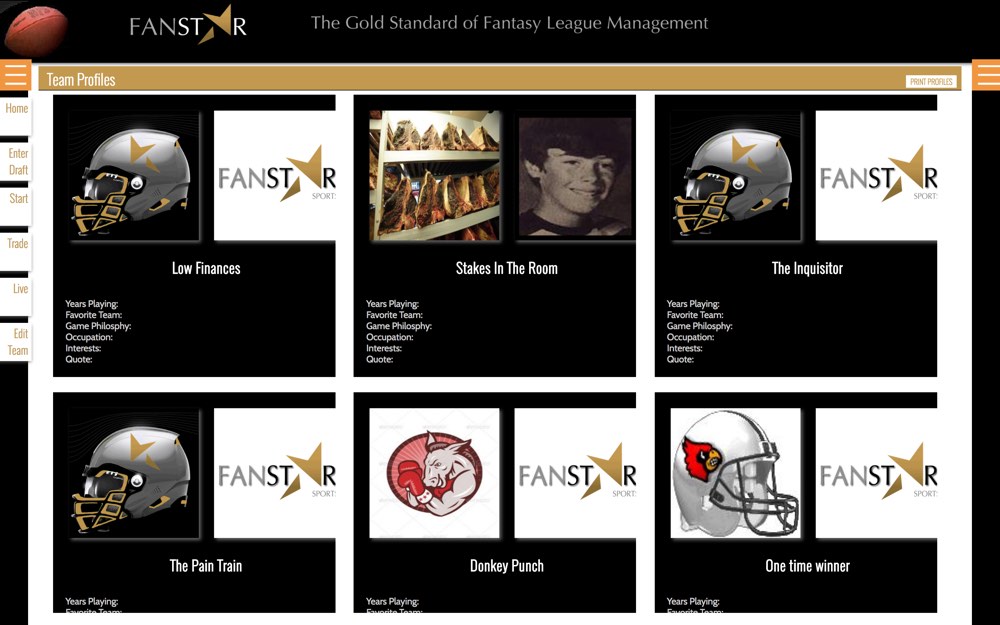 Lineup Page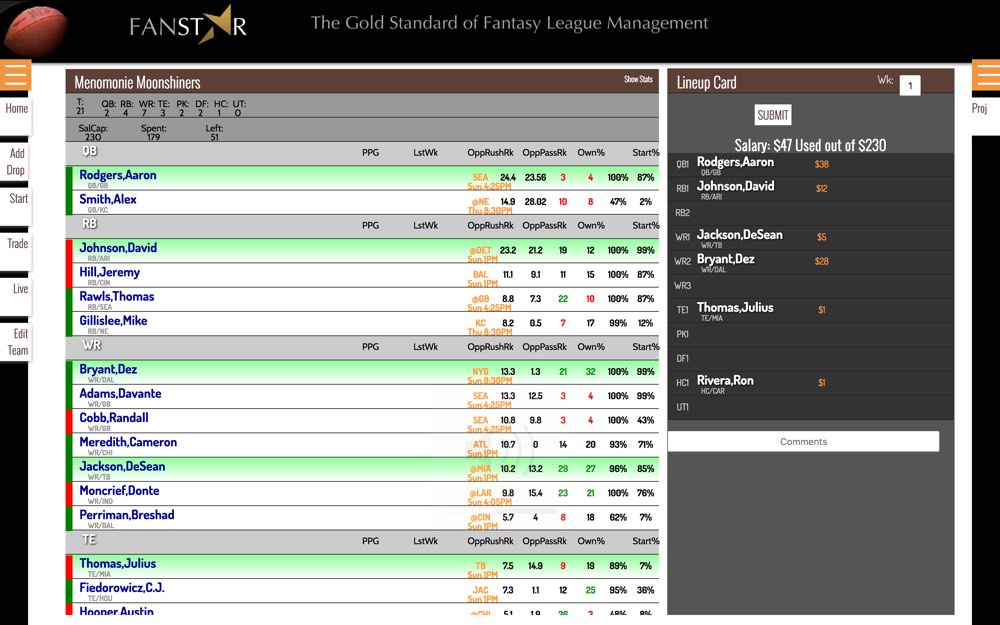 Early Bird Special:
[Complete League]
for the 2018 Season
Setup your Fantasy Football League Now!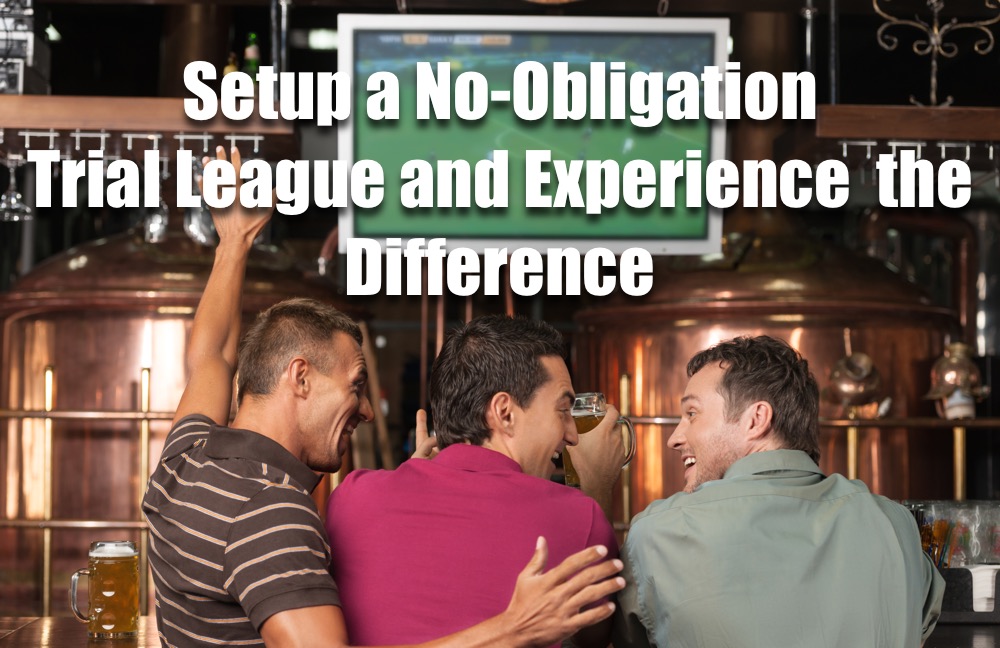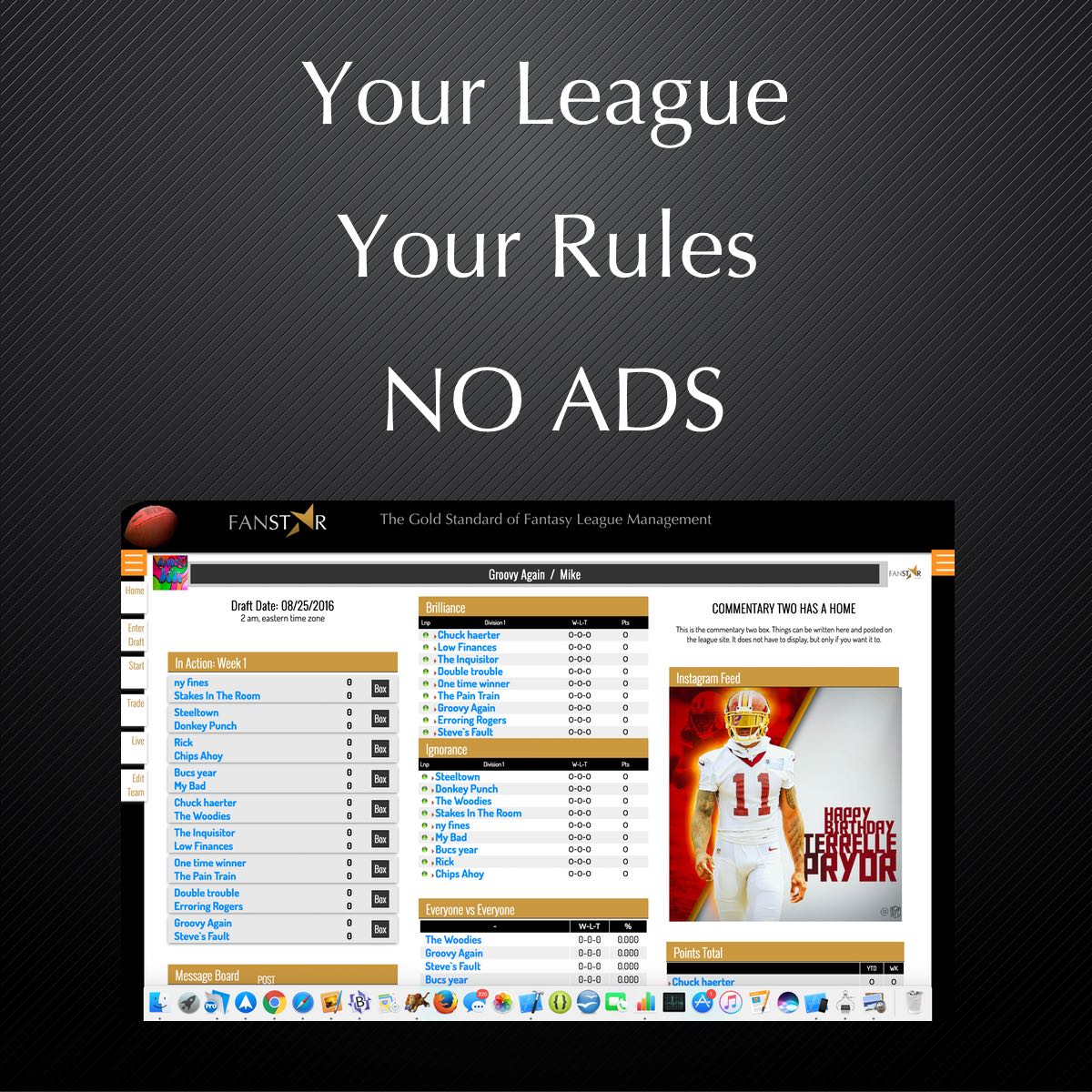 We Would Love To Hear From You
Feel free to contact us on social network or send us an email with any questions or comments you have.
GET IN TOUCH
FanStar Sports
3350 W Twain Ct.
Phoenix, AZ 85086
fanstar@gmail.com